10 comments
29 January 2013
Nobody But Us
by Kristin Halbrook
Genre:
Young Adult Contemporary
Publisher:
HarperTeen
Publication date:
January 29th 2013
Pages:
272 (paperback)
Source:
ARC from publisher
Author's website
|
GoodReads
Bonnie and Clyde meets IF I STAY in this addictively heart-wrenching story of two desperate teenagers on the run from their pasts.
They're young. They're in love. They're on the run.
Zoe wants to save Will as much as Will wants to save Zoe. When Will turns eighteen, they decide to run away together. But they never expected their escape to be so fraught with danger....
When the whole world is after you, sometimes it seems like you can't run fast enough.
Nobody But Us, told in alternating perspectives from Will and Zoe, is an unflinching novel, in turns heartbreaking and hopeful, about survival, choices, and love...and how having love doesn't always mean that you get a happy ending. Described as "beautiful, heartbreaking, and exhilarating" by Kody Keplinger, author of The DUFF, Nobody But Us will prove irresistible to fans of Nina Lacour, Jenny Han, and Sara Zarr.
"It is so hard to leave—until you leave. And then it is the easiest goddamned thing in the world."
Nobody But Us takes us into the lives of Zoe and Will, too extremely troubled teenagers who each had heavy baggage of their own. Sick and tired of their lives, the pair decides to run away from it all and start a new life. I had such goddamned high hopes for this title, purely because it is compared to 'If I Stay', and for a short while this fact made me pencil the book wayyy on top of the 'to-read' list.
Zoe is a victim of child abuse. Her mother died when she was young and this cruel circumstance left her in the hands of her alcoholic and extremely violent father. Zoe hid behind heavy makeup and kept her head hung low whenever she went to school and no one even noticed. That is- no one except Will, the newest 'bad boy' from the orphanage. Will pointed out her masked bruises and refused to turn away. The pair eventually found themselves caring for each other, wanting to change each others' lives.
Zoe and Will hightail it out across the States, escaping the weight of the real world. However, the taste of their freedom was bittersweet; Will's past criminal record and latest law violations keep the FBI on their trail, leaving a lot of tension, drama, hesitation, tears, unhealthy suspicions, forgiven apologies, tears, and unsaid thoughts. Whenever something good happened, a thousand misfortunes was always there to follow.
The book is narrated by Will and Zoe in alternating POVs. Because of this, I felt like I truly understood why the characters were doing what they were doing, even if they were so freakin annoying most of the time. I understood their hesitations, their heartbreak, their cautiousness, and their excitement. I understood them, but I didn't really
feel
them. I felt like they were, well, fictional. The author bombarded them with supposed characteristics and traits and spoonfed them with a million problems, but I never really felt like those problems were there if I wasn't told beforehand. It was as if Zoe and Will were virtual avatars, just the right features and backstories on the outside but nothing on the inside; almost like a hollow shell.
Upon finishing this book, I find that I actually really enjoyed it. This came as quite a surprise to me since I had a hard time getting into it. I previously complained how I couldn't feel the essence of Zoe and Will, but that didn't stop me from wanting them to get a happy ending. I mean, i'm not that heartless. But Kristin Halbrook is apparently a teeny bit heartless; she gave Nobody But Us one of the saddest and most tragic endings in the history of ever. If I was more attached to the characters, I would have been weeping and wailing. I accepted the ending though, because even if Zoe and Will's great escape came to a close, I know that they won't lose the things they got out of, and the things they got in the process.
My rating says it all -- it was OK. Not wonderful. Not terrible. Somewhat thrilling. It wasn't exciting, but it didn't have any tedious moments either. The plot was interesting, the writing was gorgeous, it engages you and wraps you up in the story, but the lack of character depth was really evident to me. It's a book that was aiming for the bullseye but didn't exactly make it. I guess I was just looking, and expecting, something a bit more.
THE NUB AND GIST: 3 STARS
Labels: harpercollins, Harperteen, Kristin Halbrook, Nobody But Us, review
3 comments
28 January 2013
The Peculiar
(The Peculiar #1)
by Stefan Bachmann
Genre:
Middle-grade Steampunk Fantasy
Publisher:
Greenwillow Books
Publication date:
September 18th 2012
Source:
finished copy from publisher
Author's website
|
GoodReads
Don't get yourself noticed and you won't get yourself hanged.

In the faery slums of Bath, Bartholomew Kettle and his sister Hettie live by these words. Bartholomew and Hettie are changelings--Peculiars--and neither faeries nor humans want anything to do with them.

One day a mysterious lady in a plum-colored dress comes gliding down Old Crow Alley. Bartholomew watches her through his window. Who is she? What does she want? And when Bartholomew witnesses the lady whisking away, in a whirling ring of feathers, the boy who lives across the alley--Bartholomew forgets the rules and gets himself noticed.

First he's noticed by the lady in plum herself, then by something darkly magical and mysterious, by Jack Box and the Raggedy Man, by the powerful Mr. Lickerish . . . and by Arthur Jelliby, a young man trying to slip through the world unnoticed, too, and who, against all odds, offers Bartholomew friendship and a way to belong.

Part murder mystery, part gothic fantasy, part steampunk adventure, The Peculiar is Stefan Bachmann's riveting, inventive, and unforgettable debut novel.
When I picked up The Peculiar from my bedside table, I was expecting a light and fluffy children's fantasy. I wasn't expecting a fast-paced plot set in dark fantasy unlike anything I have ever read before. I could not escape the world that was created within the book's shiny cover. I was literally spotted in a common circumstance only to be plunged into a world worthy a storytelling; which is exactly what Stefan Bachmann accomplished. Clever world-building, deft prose, and a lovely old-fashioned style to it that makes it feel nostalgic without seeming secondhand. As soon as I opened that very first page, The Peculiar took me on a journey that I won't soon forget.
The Peculiar is set in an interesting universe in England, surrounded by magnificent and vile faeries and magical creatures and rich, promising characters. Stefan Bachmann tells us the story of Bartholomew, a changeling child, and Mr. Arthur Jelliby, a young man with a boringly ordinary job who somehow finds himself tangled in a mess of plots of vengeance decades in the making. The England portrayed in the book is dark, gritty, and unabashedly honest. Maltreatment, poverty, discrimination, and the like were evident in their world and I love that you don't usually see those in most middle-grade worlds.
I found all of the characters to be very endearing, even the 'bad ones'. They were all very well-written, Bartholomew in particular. He had an innocent bravery that I really admired, and at times he appeared slightly self-centered but he had moments of sheer inspiration. I found myself cheering him and his companions on. Some readers would mark him as an annoying child, but aren't all children even the slightest bit annoying? I loved Mr. Jelliby for his innocent denseness about the real world. I loved him even more when he became the first man to ever shake Bartholomew's, a Peculiar, tiny little hand. In this book, the little moments were the best moments.
Bachmann is a master at drawing your attention and making you stay. I hadn't read a book in some time that really kept me awake, so that you keep turning the page expecting a lady in a plum dress coming to get you. Well-paced and entertaining, The Peculiar is a great original and unique story filled with pseudo-heroic adventures, spine-tingling occurances, and questions that will boggle your mind. Brilliantly plotted with characters that will leave a mark on you, The Peculiar is thrilling, riveting, exciting, beautifully strange; and, well...
peculiar
. And I mean that in the best way possible.
THE NUB AND GIST: 5 STARS


Get yourself a copy of The Peculiar at: National Bookstore | The Book Depository
And since everyone over at HarperCollins is made of pure awesome, they're giving you the chance to win
five shiny shiny signed hardcover copies of The Peculiar
. Plus, there's a grand prize of a
signed copy AND a skype chat with the author
himself, Stefan Bachmann!
FOR EVERYONE OUTSIDE THE US, UK, AND CANADA:
FOR READERS IN THE PHILIPPINES:
Labels: giveaway, harpercollins, review, Stefan Bachmann, the peculiar, tour
0 comments
03 January 2013
Tamora Pierce meets George R. R. Martin in this smart, political, medieval fantasy-thriller.
There is a new king on the throne of Tildor. Currents of political unrest sweep the country as two warring crime families seek power, angling to exploit the young Crown's inexperience. At the Academy of Tildor, the training ground for elite soldiers, Cadet Renee de Winter struggles to keep up with her male peers. But when her mentor, a notorious commander recalled from active duty to teach at the Academy, is kidnapped to fight in illegal gladiator games, Renee and her best friend Alec find themselves thrust into a world rife with crime, sorting through a maze of political intrigue, and struggling to resolve what they want, what is legal, and what is right.

Alex Lidell (www.alexlidell.com) was a finalist in the 2010 Amazon Breakthrough Novelist Award competition and lives in New Jersey. This is her first novel.
Alex Lidell is a YA fantasy writer and author of ABNA Finalist THE CADET OF TILDOR (Penguin, 2013).
Although English is Alex's primary language, it wasn't her first. Coming from Russia, Alex learned english in elementary school and fell in love with reading when the school librarian put Tamora Pierce's ALANNA into her hands. Years later, in college, it was another book that re-united Alex with russian, which she had shunned in adolescence. The Three Musketeers.* Alex thanks both books, and the writers who created them.
Beyond writing, Alex is also a photographer, a horseback rider, and a paramedic. The latter two go hand in hand more often than one would like. She is trying to self-teach herself and her horse to sword-fight.
Alex would love to see THE CADET OF TILDOR in the classroom and is working on developing teacher guides for the novel. She enjoys "e-meeting" both students and educators.
Labels: Alex Lidell, excerpt, giveaway, The Cadet of Tildor, tour
Authors and Publicists
We would be more than happy to review and/or feature a book for you. We are also interested in joining book tours and other promotional means.
Follow this blog

Subscribe via email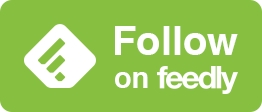 FTC Disclaimer
We have received ARCs and finished copies for the purpose of a review, but receiving these products in no way affects my review of the book. We are disclosing this in accordance with the Federal Trade Commission's 16 CFR, Part 255.