<![endif]-->

This one-of-a-kind masterpiece from Rainbow Rowell that is a late-coming-of-age novel with an accurate portrayal of college romance is just beautiful. Moving, relatable and nostalgic, this one is a must-see for fangirls, fanboys, and, well, everyone.






THE NUB AND GIST: 5 STARS
Labels: Book Review, fangirl, rainbow rowell
Allie @ Little Birdie Books
said on
December 6, 2013 at 12:32 AM
I seriously can't wait to read this! I LOVE Rainbow Rowell books - have you looked into her new book for 2014 Landline? It sounds so cool.
I agree she has such a way with words and the way she crafts her stories and characters is pure magic :D
Authors and Publicists
We would be more than happy to review and/or feature a book for you. We are also interested in joining book tours and other promotional means.
Follow this blog

Subscribe via email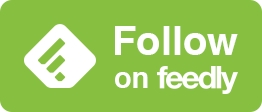 FTC Disclaimer
We have received ARCs and finished copies for the purpose of a review, but receiving these products in no way affects my review of the book. We are disclosing this in accordance with the Federal Trade Commission's 16 CFR, Part 255.