0 comments
08 November 2012
Today, author Jessica Roberts is topping by with a guest post. Before that, here's what you need to know about the highly anticipated sequel to the 4.12-rated YA Contemporary
Reflection
:
Release Date: November 6, 2012
I've previously had that in my life, but only once, briefly, a while ago. It was during the time I'd started my first year of college. My own apartment, a new old car, and a life free of deadbeat stepfathers, all of which was fulfilling enough. But if it wasn't, I also had a best friend, soul mate, and boyfriend all in one. Yes, life was near perfect.
But one stormy night can change everything…
For many months I rested in a prolonged sleep, fighting for my life. Well, more than fighting for it, also dreaming of it. Dreaming of him. Thank goodness, the dream is over and I'm back in the real world now. And all I want is for everything to return to the way it was. But nothing's the same; most of all, us.
Once again, I find myself at the crossroads of a ruthless battle, this time not for life, but love. Do I fight for the guy I twice fell for, or do I let her take him away?
JESSICA ROBERTS grew up in the San Francisco, California Bay Area where she spent most of her time playing sports alongside her six siblings. She was crowned Miss Teen California her senior year of high school, and went on to Brigham Young University where she graduated in Human Development. Her love of family, church, writing, athletics, and singing and dancing keeps her life busy and fulfilled. She currently resides in Utah with her husband and three children.

http://www.jessicarobertsauthor.blogspot.com/@JRobertsAuthor
Grand Prize is for a $25 Gift Card to Amazon, a replica of the necklace worn in the Reaction cover and an e-book of Reflection. There will also be 4 additional e-book copies of Reflection up for giveaway. Both are open internationally!
Labels: giveaway, guest post, Jessica Roberts, Reaction, tour
0 comments
07 November 2012
Welcome to my stop on the Enchanted Book Promotions tour for The Escape of Princess Madeline!
Read on to learn more about the book and get a glimpse of an excerpt that will give you a gist of what our princess' tale is like.
The Escape of Princess Madeline
Author:
Kristin Pulioff
Genre:
Fantasy
Publisher:
Malachite Quills Publishing
Published:
November 5th 2012
The Kingdom of Soron is known for many things, its rolling landscape, haunting history, fiery sunsets, and its beautiful princess. Princess Madeline woke on her sixteenth birthday to realize that her future had been planned out, a life full of privilege, royalty, and boredom... a life with a husband and knight champion that she did not choose. Using her charm, strength and stubbornness, she defies the King at every turn, determined to keep her freedom on her terms.
Freedom quickly turns to disaster as she finds herself seized by a group of wandering bandits. With the kingdom in turmoil over her capture- her Knight Champion eager to prove himself, a group of dedicated suitors determined to win her hand, and a group of exiled wizards join forces to rescue her. Follow Princess Madeline in this adventure to find freedom and love.
Author Bio:
Kirstin Pulioff is a storyteller at heart. Born and raised in Southern California, she moved to the Pacific Northwest to follow her dreams and graduated from Oregon State University with a degree in Forest Management. Happily married and a mother of two, she lives in North Plains, Oregon, and enjoys being a stay at home mom. When she's not writing, she is busy with her kids, church and the family business.
Labels: excerpt, Kristin Pulioff, Malachite Quills Publishing, The Escape of Princess Madeline, tour
Authors and Publicists
We would be more than happy to review and/or feature a book for you. We are also interested in joining book tours and other promotional means.
Follow this blog

Subscribe via email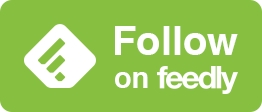 FTC Disclaimer
We have received ARCs and finished copies for the purpose of a review, but receiving these products in no way affects my review of the book. We are disclosing this in accordance with the Federal Trade Commission's 16 CFR, Part 255.