30 comments
28 September 2012
Defiance
(
Defiance #1
)
by C.J. Redwine
Genre:
YA Science Fiction > Dystopia
Publisher:
Balzer + Bray
Publication date:
August 28th 2012
Pages:
403 (hardcover)
Source:
finished copy from publisher
Author's website
|
GoodReads
Within the walls of Baalboden, beneath the shadow of the city's brutal leader, Rachel Adams has a secret. While other girls sew dresses and obey their male Protectors, Rachel knows how to survive in the wilderness and deftly wield a sword. When her father, Jared, fails to return from a courier mission and is declared dead, the Commander assigns Rachel a new Protector, her father's apprentice, Logan--the same boy Rachel declared her love for two years ago, and the same one who handed her heart right back to her. Left with nothing but a fierce belief in her father's survival, Rachel decides to escape and find him herself. But treason against the Commander carries a heavy price, and what awaits her in the Wasteland could destroy her.
This book nearly gave me a heart attack. Remember those scary horror-themed amusement park rides that start slow and accelerates when you're off guard? Defiance is exactly like that.
The story is set in Baalboden, and the places beyond the walls that surround it. Their world is constantly threatened by a beast called The Cursed One, and the only way to be safe is to pledge allegiance to the Commander, a tyrant of a leader who can no longer be trusted with his powers. The world building is intricate, and never fails to amaze me. Their world didn't differ too much from other dystopian worlds out there, but it still added something fresh and unique to the genre. The settings were described in detail and I felt like I was a part of the book and could see everything in front of me.
Rachel, the protagonist, deals with a lot of emotional heartache throughout the book. She had so much stress, sadness, anger and despair, but her 'strong girl' front refuses to break down and everything just builds up inside her. I could feel her emotions slowly rise up to the surface though, and her development really struck me in way that gave me hope. She was fierce and headstrong, and did things that would change her forever, but she never strayed.
Our other hero, Logan, was much easier to dissect and understand as a character. He lost his mother at an early age and grew up as an outcast because of the Commander, but he isn't as vengeful as Rachel. He is much more calm and sensible, and he always had a bunch of back-up plans on his sleeve. Rachel's grandfather Oliver took him in when no one else would, so he is extremely appreciative of everything and everyone around him. Rational, smart, and noble, Logan is a far cry from the broody and mysterious types that we usually meet, and it made me love him even more. Logan also has an array of gadgets and inventions that would pop up throughout the novel, and I really appreciated the intricacy and uniqueness of each one.
Like any other hero, Rachel and Logan each had their own fatal flaw. Rachel was too reckless and impulsive, never thinking thoroughly on how her actions would impact others. She would always rebel and show off that she wasn't a weak little lady, and Logan always had to save her from herself. I sometimes saw her as a tad bit selfish, but with reason. Logan had a hard time learning how to trust people, and it often led him to greater disasters. For someone so smart, he could be very dense and he had a hard time understanding people.
The story was told in their alternating POVs, and their individual voices really came through for me. I rarely come across a well-written and realistic male perspective written by a female author, so I really enjoyed reading Logan's parts. The minor characters were jut as interesting, but I just wish that they had a constant role and didn't just jump in and out of the plot like tag-team buddies.
The storyline was paced just right, smoothly accelerating when it has to. The fight scenes in the book were explained in such detail and it was just like watching an action movie unfold right in front of you. The book also had it's fair share of romance, but it didn't take a life of it's own. The romantic scenes, though minimal, were intense and filled with passion. I could easily see this book turned into a successful movie.
Defiance is a book that deals with a lot of tricky issues. A corrupt government, secrets hidden in plain sight, dangerous war tools, and a love blossoming from the pain of loss, you never know what could happen. There's mystery, intrigue, and darkness- but it is also hopeful and vibrant. Defiance is not afraid to show the readers that there is always darkness and that terrible things happen, but sometimes those terrible things- they save you.
Purchase this book from: The Book Depository | Amazon | Fully Booked
Labels: Balzer + Bray, C.J. Redwine, Defiance, Fierce Reads, Harperteen, review
4 comments
27 September 2012
The long wait is finally over!
One of the most anticipated book releases of the year, J.K. Rowling's
The Casual Vacancy
, will be launched in the Philippines today, September 27 at exactly 3 pm by National Book Store.
J.K. Rowling
is the author of the biggest selling young adult series of all-time, Harry Potter, which have sold over 450 million copies worldwide. The Harry Potter books have also been adapted into eight blockbuster movies.
The Casual Vacancy is Rowling's first book in five years and is her first book aimed at an adult readership. It tells the story of the little town of Pagford, which is left in shock after the death of Barry Fairbrother. Pagford, seemingly an English idyll, is a town at war. And the empty seat left by Barry on the parish council triggers the biggest war the town has yet seen.
Shop online at www.nationalbookstore.com. Follow National Book Store on Facebook and Twitter for the latest events and exclusive promos and contests.
Labels: J.K. Rowling, launch, National Book Store, NBS, Philippines, The Casual Vacancy
2 comments
26 September 2012
I'm happy to be one of the tour stops for Poltergeeks tour today. It's a nice and quirky book that is perfect for Halloween. Here's more information about the book:
Poltergeeks
(Poltergeeks #1)
by Sean Cummings
Expected publication: October 2nd 2012 by Strange Chemistry
15-year-old Julie Richardson is about to learn that being the daughter of a witch isn't all it's cracked up to be. When she and her best friend, Marcus, witness an elderly lady jettisoned out the front door of her home, it's pretty obvious to Julie there's a supernatural connection.
In fact, there's a whisper of menace behind increasing levels of poltergeist activity all over town. After a large-scale paranormal assault on Julie's high school, her mother falls victim to the spell Endless Night. Now it's a race against time to find out who is responsible or Julie won't just lose her mother's soul, she'll lose her mother's life.
Poltergeeks is the kind of book that draws you in from page one. A poltergeist kicking an old woman out of her own home? A teen witch stopping by to save the day? That's definitely something that would peak anyone's interest.
Julie is a teenage witch in training. Sarcastic, snarky, and witty, it was hard for me not to like her. I had her pegged as the cliched 'special and beautiful girl who doesn't think she is', but she certainly proved me wrong. Trust me, the amount of badassery in this girl is above 9000. Her best friend and the Robin to her Batman is Marcus, your average awkward and geeky boy who is head over heels in love with her, and is always willing to give her strength when she needs someone to lean on. They're probably the oddest save-the-world duo, but I'm not ashamed to admit that I was silently cheering them on throughout their whole adventure.
I found myself loving each and every one of Sean's characters. He embezzled them with an intense complexity and vulnerabilities that made them all so real. Their relationships with each other also made my reading experience much more enjoyable. I loved the complicated relationship Julie had with her mother the most. The character development in the book rendered me speechless because of a variety of reasons, and I applaud Sean for that.
The book is a perfect mix of creepy and geeky, magic and reality. Sean Cummings was boss at consistently keeping the mood of the scenes just right throughout the book. Poltergeeks was an adrenaline filled and fast paced read. Sometimes I felt that a lot of things were going on at different intervals, but I realize that it was necessary considering the circumstances Julie and Marcus found themselves in. The scenes were also well described and I didn't want to skim through a single paragraph.
All in all, Poltergeeks was a quick read that sent me on a roller-coaster and left me wanting for more. It succeeded in combining the high tech modern world and the age-old witch trials, creating a heartwarming and quirky read. I am definitely looking forward to more.
Sean Cummings is a comic book geek, superhero junkie, zombie fan and a total nerd. (He's also a gold mine of completely useless information about films made prior to 1960. Don't get him started on "Arsenic and Old Lace" because he won't shut up about it.) He's been writing since his Grade Five teacher Ms. Flowers said that he might possibly have some talent and that he should continue writing...
... which he did and still does every single day.
Labels: Poltergeeks, review, Sean Cummings, Strange Chemistry, tour
16 comments
25 September 2012
Hello loves! It's my first time to participate in Top Ten Tuesday :> It seemed like such a fun meme, so I wanted to try it out! :D
So this week's topic discusses series that you have not finished for one reason or another. Well... let's just say I have more than ten of those. I'm a compulsive buyer you see, and I end up buying first or second books in a series without reading the others. Anyway, here are some and my ermm -excuses-.
*Top Ten Tuesday is a weekly meme hosted by The Broke and the Bookish*
1.)
The Mortal Instruments Series
by
Cassandra Clare
CASSIE FANS, PLEASE DON'T HIT ME! Okay, so I have a copy the second book, City of Ashes, and I read it without reading the first one. I liked it, and I was planning on buying the other books but I just never got to doing so, I guess.
2.) Lost Years of Merlin by T.A. Barron
I absolutely LOVED the first book. I was always a fan of literature surrounding Merlin, so this was such a treat for me. There are a bunch of other books in the series, but my local bookstore never has any stocks!
3.) The Immortals by Alyson Noel
I just... didn't like it that much. There. I said it.
4.) A Song of Ice and Fire by George R.R. Martin
I am obsessed with this series! So obsessed that I got to the point where I was too emotionally attached and the book frustrated the shizz out of me. Honestly, the characters you love can be so stupid sometimes. The fourth book is still sitting in my shelf, with a bookmark sticking out, waiting for me to man up and finish it.
5.) The Inkheart Trilogy
Am I the only one who liked the first book, but thought that the other too were boring?
6.) Septimus Heap by Angie Sage
I read the first three books, and left it at that. I just outgrew the series, I guess.
7.) Maximum Ride by James Patterson
I picked up a copy of the second book while browsing through a little booksale outlet, and finished it in one sitting! Now I'm dying to get my hands on the other books!
8.) The Confessions of Georgia Nicolson by Louise Rennison
The series is so fun and refreshing, but it's not something that I would necessarily read as a whole.
9.) Inheritance by Christopher Paolini
Too many things were going on at such a slow pace. It just gave me a headache.
10.) Song of The Lioness by Tamora Pierce
My best friend made me read the first book, but I guess she realized that I wasn't that into it.
Well, that's all that my wee little brain can think of right now.
Should I continue reading any of these? Give it a second chance and all?
Thanks for stopping by! Feel free to leave some comment love and tell me what you top ten picks are :)
Labels: feature, meme, Top Ten Tuesday
3 comments
24 September 2012
A Corner of White
(
The Colors of Madeleine #1
)
by Jaclyn Moriarty
Genre:
young adult fantasy
Publisher:
Pan Macmillan Aus
Publication date:
September 18th 2012
Pages:
400 (paperback)
Source:
ARC from publisher
Purchase this book
|
GoodReads
Madeleine Tully lives in Cambridge, England, the World – a city of spires, Isaac Newton and Auntie's Tea Shop.
Elliot Baranski lives in Bonfire, the Farms, the Kingdom of Cello – where seasons roam, the Butterfly Child sleeps in a glass jar, and bells warn of attacks from dangerous Colours.
They are worlds apart – until a crack opens up between them; a corner of white – the slim seam of a letter. A mesmerizing story of two worlds; the cracks between them, the science that binds them and the colours that infuse them.
Madeleine lives with her mother in Cambridge after running away from her rich father. Elliot lives an ordinary life in the Kingdom of Cello, but finds himself turned into a hometown hero and celebrity after a hurricane of events. Both of them have their own share of problems. Madeleine and her mother used to be rich and traveled all over the world. She misses her father and wants to go back to her old life, but any attempt at contacting him or her old friends gets ignored. Elliot lives in an alternate world, desperately hoping to to find any trace of evidence that would lead him to his missing father.
As Madeleine and Elliot move closer to unraveling their mysteries, they begin to exchange messages across worlds through an accidental gap that hasn't appeared in centuries. The story is alternately told in Madeleine and Elliot's point of view. Jaclyn Moriarty did a good job with switching between the two characters' heads, and it didn't feel like a single person was writing it. The differences between Madeleine and Elliot are endless, but they were also similar in some ways. both of them had their charms and vulnerabilities. They were both lonely and not sure of who they really are.
I have to say that the secondary characters really peaked my interest. They all had their own interesting little back-story and personality. Characters like the princess sisters had this quirky little vibe to them, and they really surprised me in the end. The world-building is also very intricate. It has a fantasy vibe, but is still very much believable. The amount of research and detail placed into every sentence is commendable. Moriarty has always had a way with her worlds and characters, and her latest book is no exception.
The book is an excellent fusion of ace contemporary and light fantasy. Dangerous weather phenomena called "colour storms;" a strange fascination with Isaac Newton; the myth of the "Butterfly Child," whose appearance could end the droughts; and some unexpected love interests. There were a bunch of different plot lines that seemed like they were going nowhere, but Moriarty weaved them all together perfectly in the end. The story was paced perfectly and it quickened at the right times to make my heart race. The characters never failed to make me laugh and cry along with them.
A Corner of White deals with a lot of missing people; Madeleine's pseudo-missing father, Elliot's dad and schoolteacher, a little girl, and a whole lot of other people in the Kingdom of Cello. The characters find themselves so engrossed in looking for them, that they end up finding themselves in the process.
I am not the biggest fan of fantasy, but I found myself loving A Corner of White nonetheless. The book is quirky, dark, real, and fills you up with hope. The best thing about Jacklyn Moriarty's latest gem is that you never know what to expect when you turn a page.
An interview with Jaclyn Moriarty about A Corner of White
Labels: A Corner of White, Jaclyn Moriarty, Pan Macmillan Australia, review
14 comments
22 September 2012
Hooray for books!
It's been a while since my last STS post; life just gets in the way sometimes, but exams are over and I finally have time to do some proper blogging. A lot of reviews are coming your way this month, but for now have a peek at what I'm going to review:
For Review:
Carnival of Souls by Melissa Marr
Defiance by C.J. Redwine
Overnight Sensation by Hal Eisenberg
iFeel by Marissa Carmel
The Rise of Nine by Pittacus Lore
The Power of Six by Pittacus Lore
I Am Number Four by Pittacus Lore
Thank you to the amazing Christine and Sarah over at HarperCollins, Hal, and Marissa!
Won:
Signed ARC of Liesl and Po by Lauren Oliver
Borrowed:
Haunted by Chuck Palahniuk
Thank you Aliana!!!!!111!! and more exclamation points!
Bought:
Under the Never Sky by Veronica Rossi
Kafka On The Shore by Haruki Murakami
The Catcher In The Rye by J.D. Salinger
Mythology: Timeless Tales of Gods and Heroes by Edith Hamilton
I finished all of these already! All four were amazing in every sense of the word, and Mythology helped me ace my English exam ;D
So, which book should I read and review first?
Oh, and what did you get for your shelves this week? Link me up and I'll stop by! :)
Labels: book haul, meme, Stacking The Shelves
3 comments
03 September 2012
Stormdancer (The Lotus War #1)
by
Jay Kristoff
Genre:
Science Fiction > Steampunk
Publisher:
Pan Macmillan Australia
Publication date:
September 1st 2012
Pages:
451 (paperback)
Source:
ARC from publisher
Purchase this book
|
GoodReads
Griffins are supposed to be extinct. So when Yukiko and her warrior father Masaru are sent to capture one for the Shogun, they fear that their lives are over. Everyone knows what happens to those who fail him, no matter how hopeless the task.
But the mission proves far less impossible, and far more deadly, than anyone expects – and soon Yukiko finds herself stranded: a young woman alone in her country's last wilderness, with only a furious, crippled griffin for company. But trapped together in the forest, Yukiko and Buruu soon discover a friendship that neither of them expected.
Meanwhile, the country around them verges on the brink of collapse. A toxic fuel is slowly choking the land; the omnipotent, machine-powered Lotus Guild is publicly burning those they deem Impure; and the Shogun cares about nothing but his own dominion. Yukiko has always been uneasy in the shadow of power, when she learns the awful truth of what the Shogun has done, both to her country and to her own family she's determined to do something about it.
Returning to the city, Yukiko and Buruu plan to make the Shogun pay for his crimes – but what can one girl and a flightless griffin do against the might of an empire?
Kristoff weaved a world so deadly and elegant, it took my breath away. The story takes place in Shima, damaged and tainted by chi fumes from the Lotus Guild. The people of Shima are ruled by the ruthless Shogun, Yoritomo-no-miya who sends the Black Fox Matsuru and his daughter Yukiko on a quest to look for an extinct beast- a thunder tiger called an Arashitora.
Yukiko is a kick-ass heroine who is not difficult to like. Yukiko's name comes from Japanese 幸 (yuki) "happiness" or 雪 (yuki) "snow" combined with 子 (ko) "child". Alternatively, it can come from 由 (yu) "reason" with 喜 (ki) "joy" or 貴 (ki) "valuable" combined with 子 (ko) "child". There is very little joy in Yukiko's life, though. Losing her mother and brother at an early age, Yukiko had to learn how to fend for herself and for her father.
Skilled in the art of the tantō, Yukiko is beautiful but dangerous. She is serious when necessary, but she can also be very stubborn and down to earth. She has been through a lot of pain and loss, but she still values life and refuses to kill another human being. I loved watching her grow from being a regular hunter crushing on a green-eyed boy, into a fierce warrior with unmeasurable strength and courage to fight for what is right.
The other characters introduced in the book were just as interesting, if not more. Each and every one of them had a story and I had the chance to get to know all of them. They all had that certain kind of depth that would touch you and make you want to hear more about them. Some are fragile, some are strong, but all of them share the same dream: happiness. The character development in Stormdancer is incredibly up to par and will definitely take you on an emotional roller-coaster ride.
Stormdancer is the perfect mix of steampunk and japanese mythology. Filled with Oni and Kami, sky-ships and breathers made of anachronistic technology, the book is perfect for otakus with a love for futuristic innovations as Victorians might have envisioned them.
The thing that made me fall in love with this book is the writing. It flowed so beautifully and made me feel like I was a part of Yukiko's journey. The action scenes were written in a lethal yet graceful, and made me visualize every movement in my head. I was so captured by the book that I forgot that I was reading the words. All I could see were the descriptions and conversations that began to play out like a movie in my head.
Packed with pain, loss, jealousy, lust, rebellion, and hope, Stormdancer will turn you into an emotional mess. Readers of all ages will enjoy this combination of humor and unpredictably dark seriousness.The first installment of an exciting new series, Stormdancer is sure to electrify the growing numbers of Steampunk fans as well as lovers of classic fantasy.
THE NUB AND GIST: 5 STARS
Labels: Jay Kristoff, Pan Macmillan Australia, review, Stormdancer
Authors and Publicists
We would be more than happy to review and/or feature a book for you. We are also interested in joining book tours and other promotional means.
Follow this blog

Subscribe via email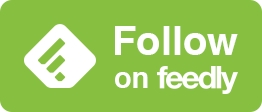 FTC Disclaimer
We have received ARCs and finished copies for the purpose of a review, but receiving these products in no way affects my review of the book. We are disclosing this in accordance with the Federal Trade Commission's 16 CFR, Part 255.