5 comments
28 August 2012
Vengeance Bound
by Justina Ireland
Genre:
young adult paranormal
Publisher:
Simon & Schuster
Expected publication date:
April 2nd 2013
Pages:
320 (hardcover)
Pre-order this book
|
GoodReads
The Goddess Test meets Dexter in an edgy, compelling debut about one teen's quest for revenge… no matter how far it takes her.
Cory Graff is not alone in her head. Bound to a deal of desperation made when she was a child, Cory's mind houses the Furies—the hawk and the serpent—lingering always, waiting for her to satisfy their bloodlust. After escaping the asylum where she was trapped for years, Cory knows how to keep the Furies quiet. By day, she lives a normal life, but by night, she tracks down targets the Furies send her way. And she brings down Justice upon them.
Cory's perfected her system of survival, but when she meets a mysterious boy named Niko at her new school, she can't figure out how she feels about him. For the first time, the Furies are quiet in her head around a guy. But does this mean that Cory's finally found someone who she can trust, or are there greater factors at work? As Cory's mind becomes a battlefield, with the Furies fighting for control, Cory will have to put everything on the line to hold on to what she's worked so hard to build.
Don't you just love the vibe the cover gives off? It has a certain air of mystery surrounding it- and I love that! The font and colors really look well together and makes it look sophisticated. Plus, cover model looks really kick-ass!
Call me shallow, but the cover definitely made me want to check this book out! What about you? :)
Thanks to AToMR Tours for being such an awesome tour host!
Labels: cover reveal, Justina Ireland, Simon and Schuster, tour, Vengeance Bound
2 comments
20 August 2012
Insignia
by S.J. Kincaid
Genre:
young adult science fiction > dystopian
Publisher:
Hot key books
Publication date:
July 2012
Pages:
444 (paperback)
Source:
ARC from publisher
Purchase this book
|
GoodReads
More than anything, Tom Raines wants to be important, though his shadowy life is anything but that. For years, Tom's drifted from casino to casino with his unlucky gambler of a dad, gaming for their survival. Keeping a roof over their heads depends on a careful combination of skill, luck, con artistry, and staying invisible.

Then one day, Tom stops being invisible. Someone's been watching his virtual-reality prowess, and he's offered the incredible—a place at the Pentagonal Spire, an elite military academy. There, Tom's instincts for combat will be put to the test, and if he passes, he'll become a member of the Intrasolar Forces, helping to lead his country to victory in World War Three. Finally, he'll be someone important: a superhuman war machine with the tech skills that every virtual-reality warrior dreams of. Life at the Spire holds everything that Tom's always wanted—friends, the possibility of a girlfriend, and a life where his every action matters—but what will it cost him?

When a girl with a cute avatar invites Tom Raines to a video chat, he finds himself beating a video game that he didn't even want to play. That cute girl turns out to be Heather Akron, a combatant for the Indio-American alliance, and Tom just passed their test. Tom's skills in video games gets him whisked off to the Pentagonal Spire, the India-America training base, and gets a neural processor implanted on his brain faster than you can say Yoda. And all the boy wanted was a date.

Tom is just your average hormonal teenage boy; he has acne, he falls for the pretty popular girls, and he has the insatiable need to be better. He wants better hair, better height, better relationships, and a better life. His father is a gambler and his mom married a government poster-boy for perfection that hates Tom's guts, so he has his own fair share of teenage angst. Tom is the breadwinner of his 'family', gambling and playing racing sims to feed his father and himself. He finally gets a breath of fresh air when he gets assigned to the Alexander Division and he meets Vikram, Beamer, Yuri, and Wyatt. I really enjoyed reading from Tom's point of view. His voice felt raw and refreshing, and I really felt like I was seeing his world through his eyes.

Vikram, Beamer, Yuri, and Wyatt are probably the weirdest group of friends ever. They're a bunch of really intellectual teenagers who understand politics, religion, sexuality, and literature better than most of the human population but put an exceptionally attractive human being in front of them and everyone is reduced to fiddlydiddlies. Basically, the entire population of tumblr personified.

The world in Insignia really blew me away. Basically, the government recruits special teenagers to fight for the military. Before you rant about child labor, they don't actually fight in real life. All of the action takes place in virtual simulations. That being said, Insignia is pretty much technology-centric and you'll find a lot of technical jargon floating around. The 2001: A Space Odyssey and Star Wars references makes up for it, I think. The book also touches on war, corruption and hypocrisy in the government, and the book certainly doesn't sugarcoat. It went into detail about these things instead of just doing the bare minimum and it was amazing.

I am in love with this book. Kincaid definitely delivered a science fiction novel that is one of a kind. Fast and exciting, it's one of those books that will make you say "I'm just going to read one more chapter, I swear!". The book was action-packed since page one and it had my full attention- it never had a boring moment! Insignia has lovable characters, a mindblowingly unique plot, and a world that is so different and yet so the same. I can't even pinpoint what it is I loved about the book so much. Everything, I think. Open a new tab or head to the nearest bookstore, i don't care- just snatch yourself a copy of this amazing read.



Labels: Hot Key books, Insignia, review, S.J. Kincaid
3 comments
09 August 2012
Angel Dust
by Sarah Mussi
Genre:
young adult paranormal romance
Publisher:
Hot key books
Publication date:
August 2nd 2012
Pages:
352 (paperback)
Source:
ARC from publisher
Purchase this book
|
GoodReads
Would you move heaven and earth for the one you love? ANGEL DUST is a powerful, gritty and utterly modern tragic love story with a twist. When Serafina, the brightest and most beloved of all God's angels, is sent to collect Marcus Montague - the original badman - and take him to Hell, she finds herself powerfully drawn to him and makes a decision that places her in the middle of a war between Heaven and Hell. Can Serafina fall in love without falling from grace? Can Marcus's soul be saved? And just who is the mysterious and ever-so-helpful stranger Harry?
The thing about Angel Dust is that it isn't your average paranormal romance. We usually have a pseudo-human girl with a supernatural love interest. In Angel Dust, the roles are reversed and Sarah Mussi weaves an incredible witty and thrilling tale that redefines the paranormal romance genre.
The story is told in Seraphina's point of view. Being an angel of death who knows close to nil about the world her beloved Marcus lives in, she is anything but street smart. She doesn't know a thing about human emotions, and yet I found myself marveling at how she described human actions and emotions. Every little thing was fascinating and beautifully strange. The way she readily trusts people often creates problems for her. Her innocence is her Achilles' heel, I think. She has a curious and extremely naive personality, but the author succeeds in not making it come across as whiny or stupid.
Marcus is the gangsta that stole the angel of death's heart. He wasn't in the book as much as I would like him to be and I really didn't get to know him too well, but he is my favorite character. He has this aura that practically screams danger, but there's a reason why he built a bad-boy image around himself. He has incredibly plausible reasons for his actions and I could see why Serpahina didn't want him to be condemned to hell, despite all of the sins he has committed. He is such a tormented character with a beautiful soul- definitely not what you would expect!
Seraphina was entirely convinced that Marcus is her fate and her destiny. She would give up everything for him- her immortality included. She did so many stupid things just to save him and all I could do was shake my head. I didn't really like Seraphina's silly little infatuation at first. I thought it was just a little crush on someone forbidden; a temptation. I mean, who would fall in love with a person who she barely spoke to? But halfway into the book Seraphina didn't even care if Marcus didn't care for her, she just wanted to save his soul no matter what. That was what convinced me that Seraphina's love was real. Her love for him was so strong it stirred heaven and hell.
The book really drew me in and I could not put it down. I constantly wanted to know what happened next, even if the whole story was slightly predictable. The plot line was unique and definitely not what you would expect. It's perfectly paced and it never had a boring moment. The forbidden love between Seraphina and Marcus didn't overtake the book, and I loved that. It was more serious than I expected and started to deal with heavy topics halfway into the book, but I think it needed that heavy does of reality. The characters that surround the protagonists are just as beautiful and perfectly crafted with imperfections. Their growth and struggle with the idea of free will vs fate and all the other painful and yet true to life realities of this universe gave me a reading experience that i would not soon forget.
Angel Dust is a compelling paranormal romance filled with dark romance and urban grit. Sure to be enjoyed by fans of Lauren Kate and Becca Fitzpatrick, this heart-wrenching and fast paced read is surely one of the best books of 2012.
THE NUB AND GIST: 5 STARS
Labels: Angel Dust, Hot Key books, review, Sarah Mussi
1 comments
08 August 2012
Hello! Welcome to my stop in the AToMR tour for Jolene Stockman's newest YA contemporary; The Jelly Bean Crisis!
The Jelly Bean Crisis by Jolene Stockman Genre: young adult contemporary Expected publication date: August 1st 2012 Pages: 308 (paperback) Source: ARC from author for tour Purchase this book | GoodReads
A total meltdown. The whole school watching. Now Poppy's an ex-straight-A with no Plan B.

When Poppy Johnson throws away a full scholarship to Columbia, she can only blame the jelly beans. The yucky green ones? Midnight cram sessions and Saturday's spent studying. The delicious red? The family legacy: Columbia, and a future in finance. Except now it's starting to look like Poppy's jelly bean theory is wrong. School has been her life until, but maybe it's time to start living now.

Poppy has thirty days to try a new life. No school, no studying. Just jumping into every possible world. Thirty days to find her passion, her path, and maybe even love. The Jelly Bean Crisis is officially on.
Poppy's jellybean theory is simple: you have to get through all the yucky green ones before you can taste delicious reds. In other words, grin and bear it now, get reward after. She's been through this same routine throughout her entire life, but she starts to doubt her very own theory and makes a decision that changes her life.
Poppy is a girl most people can relate to. She has been pressured to be the perfect all-around girl- the kind of teenagers that would take over wall street and all that. That was The Big Plan, but pigeonholed Poppy wakes up and realizes that she wants to be someone else. Wall Street wasn't here dream- it's what her father's. What I find admirable in her is that she actually had the courage to stand up for herself and what she believed in. I really loved that she was willing to try out everything just to figure out what she wanted to be. Poppy is truly one of the most passionate female leads I have ever come across.
In a technical point of view, The Jelly Bean Crisis is definitely my kind of book. The book is perfectly paced, and had the right moments in all the right parts. It's beautifully written through Poppy's point of view, and I felt that the author caught the entire essence of her. We really get to know Poppy and the people around her as the story progresses, so character development is strong as well. I just wished that we got to know mr. love interest more.
The book had a lot to do with hopes, dreams, and the future. It also dealt with peer pressure and perfectionist parents. I really think that this book would inspire teenagers who are lost and confused; it would help them find the confidence within them.
The Jelly Bean Crisis is a great slice of life read. Light and heartwarming, this book is timely and timeless. I thoroughly enjoyed it to the point of devouring and finishing it in less than three hours. I definitely recommend it.
Jolene Stockman Bio
Jolene Stockman is an award winning writer, speaker, and an expert for Girlfriend Magazine Australia. She is a Master of Neuro Linguistic Programming, and one of the youngest in the world to achieve the Distinguished Toastmaster Award. Jolene lives in New Zealand, and is the author of Total Blueprint for World Domination. The Jelly Bean Crisis is her debut fiction.
Learn more at www.jolenestockman.com
Labels: Jolene Stockman, review, The Jelly Bean Crisis
Authors and Publicists
We would be more than happy to review and/or feature a book for you. We are also interested in joining book tours and other promotional means.
Follow this blog

Subscribe via email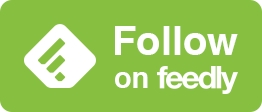 FTC Disclaimer
We have received ARCs and finished copies for the purpose of a review, but receiving these products in no way affects my review of the book. We are disclosing this in accordance with the Federal Trade Commission's 16 CFR, Part 255.