20 comments
28 July 2012
Hooray for bookish goodies! Here's a quick rundown of what I received:
Physical copies for review:
Insignia by S.J. Kincaid
Angel Dust by Sarah Mussi
Poltergeeks by Sean Cummings
A Corner of White by Jacklyn Moriarty
How To Keep A Boy As A Pet by Diane Messidoro
Kiss, Date, Love, Hate by Luisa Plaja
(the last two books aren't in the photo because they are not with me at the moment)
Thank you to Charlotte at Pan Macmillan Aus, Sean Cummings, Luisa Plaja and
Jodie Marsh at United Agents
, and Cait at Hot Key Books!
Books that I have won:
Emma ♥ LA by Keris Stanton
Unravelling by Elizabeth Norris
Second Chance Summer by Morgan Matson
Thank you to Savindi at The Street Light Reader, Kai at Amaterasu Reads and Hachette!
Other goodies:
5 postcards featuring contemporary art found in the Museu Europeu d'Art Modern
My Tildor Heralds welcome kit
Bookmarks featuring Gabrielle Bisset's books
Heist Society bookmark
Sweet Evil bookmarks
A bookplate from Wendy Higgins
Bookmarks featuring Kimberly Pauley's books
Thank you to High Constable Alex Lidell, Jenni at Adopt-A-Museum, Hachette, Wendy Higgins, The Romanceholic, and Kimberly Pauley!
What did you get for your shelves this week? Link me up and I'll stop by! :)
Labels: book haul, meme, Stacking The Shelves
0 comments
27 July 2012
Drain You
by M. Beth Bloom
Genre:
young adult paranormal romance
Publisher:
HarperTeen
Publication date:
July 24th 2012
Pages:
400 (paperback)
Source:
ARC from publisher via Edelweiss
Purchase this book
|
GoodReads
Quinlan Lacey's life is a red carpet of weird fashions, hip bands, random parties, and chilling by the pool with her on-and-off BFF Libby. There's also her boring job (minimum wage), a crushed-out coworker (way too interested), her summer plans (nada), and her parents (totally clueless). Then one night she meets gorgeous James, and Quinn's whole world turns crazy, Technicolor, 3-D, fireworks, whatever.




But with good comes bad and unfortunately, Quinn's new romance brings with it some majorly evil baggage. Now, to make things right, she has to do a lot of things wrong (breaking and entering, kidnapping, lying, you name it).




There's normal, and then there's paranormal, and neither are Quinlan's cup of Diet Coke. Staying sane, cool, in love, and alive isn't so easy breezy.
This one gets the weirdest book of the year award, hands down. Definitely
not
in a good way. The blurb made me think that it was going to be an amazing witty read- but I was proved otherwise.
Drain You
was like a freaky Gossip Girl-Twilight crossover fanfiction. Everyone was shiny and fabulous and gorgeous and treated everyone like shit, and the girls couldn't live without their oh-so hunky but dangerous vampire boyfies. The protag, Quinn, was the worst. She was annoying, self-centered, inconsiderate- pretty much like Jenny Humphrey in her rebel chick phase. I think the author wanted her to be this cool unique lead, but it sort of came out
too
strong. I totally dig that Quinn has her own weird casual way of dressing up- but I didn't have to read something along the lines of '
i put on whatever because meh i don't really care
' EVERY SINGLE TIME. And get this- Quinn was prepared to let herself, her best dude friend, and her entire family die because of one hot dead guy that she met less than a month ago.
WHAT?!
Another thing, the book was very anti-climatic and repetitive. There wasn't any tension, and I didn't really 'feel' the climax. When I reached that part of the book, I was like, "
That was it? Oh... okay.
" Character development was pretty much nonexistent. All of them were pretty much one-dimensional. And another thing, it was very very predictable. I was bored most of the time and it drained the life out of me. (geddit? ok..)
Now don't get me wrong, I didn't completely hate this book.
There were good parts once in a while, and Quinn's sarcastic tone made me laugh quite a bit. That's
probably
her only redeeming factor though. The author probably dissecting a modern teenager's brain and analyzed every aspect of it because Quinn's character voice really came out and it was 100%
accurate
.
And I loved the normal characters; the in-the-background personalities that Quinn used and recycled: Dead dude's sister, Quinn's sweet parents, and even sweeter guy bestiebud. I felt sorry for them, actually- they didn't deserve to get treated like crap. Another thing that I liked about this book was the writing style- it was snarky and sarcastic- but straight to the point. I wouldn't mind reading another book by the same author.
This book was an okay read for me. It's not exactly my cup of tea, but if you're a lover of things like
twilight and gossip girl, and you want them in one whole package- this is the book for you.
THE NUB AND GIST: 2.5 STARS
Labels: Drain You, Harperteen, M. Beth Bloom, review
1 comments
26 July 2012
Exiled (The Never Chronicles #1)
by
J.R. Wagner
Genre:
young adult fantasy
Publication date:
June 5th 2012
Pages:
288 (paperback)
Source:
Advanced Review Copy from author
Purchase this book
|
GoodReads
James has never known an ordinary life. As long as he can remember, he and his family have been on the run—moving from place to place, never settling down, never growing roots. Now, just when he's on the brink of manhood, the very thing his family has been trying to prevent tears him from all he has ever known and thrusts him into a place where he is powerless and alone.




Bent on finding a way back, James must brave a place reserved for the worst of his kind. He quickly learns that the land itself poses a greater threat than its inhabitants and if he is to have any chance of returning, he must work with the very people he's been raised to fear.




James has known magic since just after he was born. As a sorcerer, his skills are exceptional yet when he wakes in The Never, his abilities are gone. Armed with nothing but determination and the will to survive, he braves a land wrought with dangers, mysteries and temptations meant to ensnare both body and mind and prevent escape forever.
Exiled is J.R. Wagner's debut YA fantasy set in the 19th century and introduces us to a dark new world of magic. Think Harry Potter + Alesana.
Let's start with the bits that bothered me a bit, shall we?
First, the book started too slow and I wanted to skip a few parts just because they dragged on too much. Second, the book constantly switches between time periods, and I wasn't really a fan of that. The time-switching left me hanging a few times and had me confused, since they weren't really in any particular order and was all over the place. It was really a downer on my reading experience as a whole because I would forget details that were mentioned a few chapters back and I would get so frustrated.
And lastly, I felt that the characters were disappointing. Not in the sense that they were terrible, they were just too one-dimensional. They all had their specific roles and purpose, but they took it
too
seriously; almost in a robotic manner. And I didn't really connect with any of them at all.
I did enjoy this book, though. The story was very strong, and J.R. Wagner created a world full of horror and beauty that surprised me at every corner. It kept me on my toes and I could never guess what was going to happen! The writing style was amazing, and the attention to detail was impeccable. The places mentioned in the book felt so real and I saw them so clearly in my mind's eye. I also liked that even though the book is set in a fictional world, it deals with present real-world problems like political corruption. And I loved that the author had diversity in his characters.
Exiled finds it's strength in it's strong intriguing plot and realistic imagery. It definitely has potential, and has surpassed my expectations. I am definitely looking forward to the next installment!
THE NUB AND GIST: 3.5 STARS
Labels: Exiled, J.R. Wagner, review, The Never Chronicles
0 comments
23 July 2012
This gorgeous cover was designed by Stephanie Mooney from Mooney Designs- and I love it!
The Unloved is an upcoming YA contemporary by
Jennifer Snyder
. You can add it to your goodreads
here
. Read on to read the book's summary!
Sometimes the love our heart needs to heal can be found in the familiar eyes of a childhood friend...

Julie Porter learned the hard way that trust is something which must be earned and not something to be given out lightly, those who say they love you are those who hold the power to hurt you most, and best friends can help you survive anything—until they move away.
Nick Owen knows a thing or two about a hard life. At a young age Nick learned how to take a hit and to make lemonade out of the lemons life tossed his way. Returning home after nearly two years of being away, all Nick cares about now is protecting his mom from the abusive hands of his father and catching up with his best friend—the girl who lived across the street, the girl he can't seem to stop thinking about.
Finally reunited after two years apart, Nick and Julie are about to learn that age does nothing to protect you from life's trials and tribulations, heartache and loss, but maybe together they'll find a way to survive.

(Mature Young Adult, contains violence, language, and sexual situations.)
Sounds like your kind of book? Enter this giveaway and get the chance to receive an ecopy of the book from the author on release day, July 30! Giveaway ends July 27 and is open Internationally.
a Rafflecopter giveaway
What do you think of the cover? Thoughts? :)
Labels: cover reveal, Jennifer Snyder, The Unloved, tour
8 comments
19 July 2012
I really really want to read a fun book called, "Shades of the Future" by Suzanne Lilly. I really enjoyed the concept of seeing into the future, which is what happens when Mariah wears a certain pair of Dita sunglasses. I thought it would be fun to chat with the girl with the Dita glasses so I have to admit, I was thrilled when she agreed.
Welcome to The Selkie Reads Stories. Thank you for agreeing to answer questions about yourself. It's a pleasure to have you here! :)
Hi Mariah! Do you have a nickname?
No nickname for me, but I always call my BFF Hay-Bay. That's because her name is Hayley Bayless, so it just sort of works. Plus, she's kind of a Hay-Bay sort of person. Bouncy, funny, and full of fun. She's like a balloon and I have to hold her on a string so she doesn't float away. Me? I'm more practical, since I have to help my grandmother take care of things, but I'm always up for a fun time.
I've heard that you're a senior in high school. What's your school like? Do you have any favorite subjects?
I go to Fairfield County High, which is in the middle of the cornfields in the middle of Ohio. Literally. We drive down Highway 22 past rows and rows of corn to get to the school. It's not too big, so pretty much everyone knows everyone else, which can be a good thing and a bad thing. But living in small town Ohio is like that.
I love, love, love, biology. I want to be a veterinarian when I get out of college. Right now I work at the Happy Paws Rescue Shelter for this really nice doctor. That's where I got my little schnauzer, Lady. She's the best dog ever. The last dog we rescued was a Great Dane. We named her Jelly, because she snarfed down a jelly donut I accidentally left sitting on the table when I was grooming her. Then she put her paws on my shoulders and looked at me as if to ask, "Why didn't you bring more of those?"
I love animals so much that I'm donating 10% of the royalties from my story to the ASPCA. I hope it helps save a few more lovable pets.
When did you realize that you had the ability to see the future?
It's actually not me seeing the future. It's these glasses. They are soooo sweet! Hay-Bay and I found them one day at the White Cottage Restaurant. Can you believe someone was actually careless enough to leave a $400 pair of sunglasses in a diner? Jackpot for us! We share them, 50/50.
For some reason, they only show the future to me, not Hayley. So one day I was wearing them while I was driving, and I heard a truck honk, long and hard. I saw this big rig coming down the wrong side of Highway 22. I freaked out, slammed on my brakes, and pulled off onto the dirt shoulder. When I pushed the glasses up on my head, nothing was there except the blue sky and empty road. It was totally freaky, but that's not the weird part. The weird part was, when I was sitting there letting my heart rate get back to normal, a red Peterbilt came barreling down the road, on the wrong side! It would have crushed me to bits if I hadn't been on the shoulder already.
Seeing into the future must be really cool, huh?
Yeah, that's what I thought. At first. But sometimes there are things you just really don't want to know. Scary things. Bad things.
Let's move on to your next question.
Okay, last question. It's time to get serious here. Who would win in a duel, a pirate or a ninja?
Ooh, I lurve these questions! Okay, hear me out...
The pirate has docked his ship, the Marauder of the Seas, at his secret cove. It's a new moon, and the sky is as black as ink. A ninja swims from the shore, climbs up the side of the ship, and silently leaps onto the deck. The pirate, after long years at sea, has a sort of sixth sense, you know? So he feels the prickly hairs on his neck standing up, and he whisks his sword out of its scabbard and whirls around, just as a ninja star whizzes past his head and into the main mast. The pirate, let's call him Bloody Jake, charges with his sword, but the ninja, let's call him Kai, springs over the pirate and onto the mast. Kai pulls his ninja star out of the mast, and whips it toward Bloody Jake. Kai follows by leaping off the mast and landing with a kick to Bloody Jake's breastbone. The pirate falls to the deck unconscious.
Kai steps over to him and bends down to pick up his sword. That's his first and fatal mistake. Sneaking up behind him, making no more noise than the whisper of a wasp, is Villainous Veronica. She delivers a roundhouse kick to Kai's temple, and as he falls, she tosses a noose around his chest and arms and drags him to the starboard rail. He tries to kick her, and she slices the tendon in the back of his knee with her dagger. Then she pulls down Kai's black face mask, kisses him on the lips, and tosses him back into the sea.
My advice? Never mess with a girl pirate who has deadly ninja skills.
~-~
I hope you enjoyed that as much as I did!
Click
here
to find the purchase links for "Shades of the Future" on Amazon.
You can
stalk
find out more about the author through her
website
,
blog
, and
goodreads page
.
Labels: character interview, Honey Creek Books, Shades of the Future, Suzanne Lilly
14 July 2012
Author Kaitlin Bevis has stopped by today with an excerpt for the Persephone Daughters of Zeus blog tour. Make sure you get your copy of Persephone Daughters of Zeus out Friday July 6th!
I jumped, spinning around to face the man on the other side of the counter. "I'm sorry?"
"The flowers." He gave me a strange look. "They're beautiful. Poppies and daffodils, right?"
I made a noncommittal noise, and he smiled as if pleased to have guessed right. "It looks great. You have a real gift."
"Thank you." I was sure my face was bright red. I'd jumped like the devil himself had patted my shoulder. Now this guy probably thought I was crazy too.
That would be a tragedy. His eyes were the precise shade of liquid gold as Orpheus'. With the exception of his angular face, short haircut, and leaner physique, he could be Orpheus. I wonder if they're related.
Horrified, I realized I was staring. "Oh…uh…how can I help you?" I tucked a wavy strand of hair behind my ear.
His eyes twinkled in amusement. My cheeks heated as I realized a guy as hot as him must be used to shop girls getting flustered for different reasons than being caught off guard. I glanced at the antique golden bell against the door, cursing myself for being so wrapped up in the stupid flowers that I hadn't heard it ring when he came in.
"…arrangement to be delivered next weekend," he was saying, leaning on the counter.
"Of course." I took a breath to pull myself together. I fished the pen and ordering pad from the pocket of my apron, gathering confidence from the familiar routine. "Can I get your first and last name?"
"Pirithous," he answered, spelling it for me. He looked down to read the name emblazoned on my chest. "Pleased to meet you, Persephone," he said, pronouncing it Purse-a-phone.
I ground my teeth together. My mother refused to change the monogrammed name on my apron to Kora. It was getting to the point where I was thinking of getting it fixed myself.
"It's Persephone," I corrected. "Kind of like Stephanie. What's the occasion?" I held the pen poised over the paper.
He grinned and ran his fingers through his golden hair. "My mother's birthday."
My eyes widened as I realized why he thought I'd asked. With more emphasis than the situation called for, I wrote "mother's birthday" on the appropriate line to show him I'd been asking professionally, not fishing to see if he was single.
My face stayed red throughout the ordering process because Pirithous kept teasing me or misinterpreting my questions. I grew angry when I realized he was enjoying seeing me so flustered.
I gave him an innocent smile and dropped his change into his open hand. Pirithous closed it as the cold quarters touched his skin. His fingers brushed against mine. He grinned and, for the first time since he'd walked in the flower shop, looked into my eyes.
His pupils widened and he quickly closed his eyes, looking away from me. "I don't believe it."
"No, really," I babbled, so fast the words ran together. "I just turned sixteen this March. My mom's a bit paranoid, but you can't blame her with the university down the street and frat boys all over town."
"He was right! A daughter of Zeus. I didn't think there were any left."
Speaking of frat boys…"Isn't it a little late in the semester for pledging?"
His hand wrapped around my wrist like an iron vice. "Let me go," he demanded, eyes glittering.
"After you!" I struggled to pull my hand free.
He laughed. "You have no idea, do you? What you are? What you've done? Oh that's right, you can't lie. You're really sixteen." He shook his head as though in disbelief. "Even better. I thought he'd sent me on a fool's errand. Everyone knows Zeus is dead, but here you are—" his eyes glittered maniacally "—my chance at immortality."
I yanked my arm back but he didn't let go. Panic flooded my chest. "Are you high? Let me go!"
I struggled against his grip as he pulled me around the counter. "You're mine. I found you first. You belong to me!"
I grabbed the counter with my free hand. My fingers closed around a pen, and with more strength than I thought possible I slammed it into his arm.
He howled in pain and I ripped my arm free and scrambled back behind the counter. I yanked open a drawer, spilling the contents, searching for the small knife I used for cutting wires and flower stems. I caught a glimpse of the green handle and grabbed it.
"Stay back!" I waved the arrangement knife in his direction.
"Persephone?" my mother called, throwing open the storage room door. "Is everything—" She looked from Pirithous' bleeding arm to the knife poised in the air.
I moved between him and my mother. "I'm calling the cops!" I fished my cell phone out of my apron pocket.
That seemed to penetrate Pirithous' maniac rage enough for him to look up at me, eyes saturated with hate. "I'll be back for you," he hissed, then ran out the door.
"Like hell," I muttered, locking the door behind him.
About Persephone:
There are worse things than death, worse people too





The "talk" was bad enough, but how many teens get told that they're a goddess? When her mom tells her, Persephone is sure her mother has lost her mind. It isn't until Boreas, the god of winter, tries to abduct her that she realizes her mother was telling the truth. Hades rescues her, and in order to safely bring Persephone to the Underworld he marks her as his bride. But Boreas will stop at nothing to get Persephone. Despite her growing feelings for Hades, Persephone wants to return to the living realm. Persephone must find a way to defeat Boreas and reclaim her life.
About the Author:



Kaitlin Bevis spent her childhood curled up with a book, and a pen. If the ending didn't agree with her, she rewrote it. She's always wanted to be a writer, and spent high school and college learning everything she could so that one day she could achieve that goal. She graduated college with my BFA in English with a concentration in Creative Writing, and is pursuing my masters at the University of Georgia.




Her young adult fiction novel "Persephone," will be released this summer. She also writes for Athens Parent Magazine, and truuconfessions.com.
Labels: excerpt, Kaitlin Bevis, Persephone, tour
For review:
Athena's Son by Jeryl Shoenbeck
Bloodlines:
The Ancestry by Lela Lane (not in photo, see cover here)
Betrayal by Gregg Olsen (via Edelweiss)
Borrowed from library:
Fahrenheit 451 by Ray Bradbury
Animal Farm by George Orwell
Lord of The Flies by William Golding
Borrowed:
The Official Dictionary of Sarcasm by Napoli
eBooks for the eReader
Dark Kiss by Michelle Rowen
Amelia Anne Is Dead And Gone by Kat Rosenfield
Won:
For Darkness Shows The Stars by Diana Peterfreund
Well, that's my haul. Mostly ebooks and classics this time! I also received a few prizes from other giveaways like pins and postcards, and a few bookmarks from authors, but I forgot to take a photo of them lol.
Thank you to Tate Publishing, Kate at Ex Libris, Sterling Publishing, Edelweiss, and Aliana!
What did you get for your shelves this week? Link me up and I'll stop by!
Labels: book haul, meme, Stacking The Shelves
03 July 2012
'
Perfectly strange, and absolutely comical and heartfelt... Jaclyn Moriarty is one of the most original writers we have.
' - Markus Zusak
Madeleine Tully lives in Cambridge, England, the World – a city of spires, Isaac Newton and Auntie's Tea Shop.





Elliot Baranski lives in Bonfire, the Farms, the Kingdom of Cello – where seasons roam, the Butterfly Child sleeps in a glass jar, and bells warn of attacks from dangerous Colours.




They are worlds apart – until a crack opens up between them; a corner of white – the slim seam of a letter.




A mesmerising story of two worlds; the cracks between them, the science that binds them and the colours that infuse them.
Some books defy description. Some authors make us feel as though we are discovering stories for the very first time, and seem to be choosing their words from a secret stash.
A Corner of White is one of these books. Jaclyn Moriarty is one of these authors.
I just love the cover as a whole and the message it translates into! The summary peaked my interest as well, and it really sounds like my cup of tea.
What do you think about the cover? Would you buy it if you saw it in a book store? The book comes out this September, so make sure to mark your calendars!
Labels: A Corner of White, cover reveal, Jaclyn Moriarty, Pan Macmillan Australia
5 comments
02 July 2012
Everything is beautiful and nothing hurts. Which books are you pining for? :)
Labels: cover reveal, covergasms
Authors and Publicists
We would be more than happy to review and/or feature a book for you. We are also interested in joining book tours and other promotional means.
Follow this blog

Subscribe via email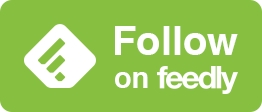 FTC Disclaimer
We have received ARCs and finished copies for the purpose of a review, but receiving these products in no way affects my review of the book. We are disclosing this in accordance with the Federal Trade Commission's 16 CFR, Part 255.