1 comments
05 December 2013
Fangirl
by Rainbow Rowell
Genre: Young Adult Contemporary
Published: September 10th 2013 by St. Martin's Press
Source: Bought/Own copy
Author's website
|
Goodreads
From the author of the New York Times bestseller Eleanor & Park.

A coming-of-age tale of fan fiction, family and first love.

Cath is a Simon Snow fan.

Okay, the whole world is a Simon Snow fan . . .

But for Cath, being a fan is her life — and she's really good at it. She and her twin sister, Wren, ensconced themselves in the Simon Snow series when they were just kids; it's what got them through their mother leaving.

Reading. Rereading. Hanging out in Simon Snow forums, writing Simon Snow fan fiction, dressing up like the characters for every movie premiere.

Cath's sister has mostly grown away from fandom, but Cath can't let go. She doesn't want to.

Now that they're going to college, Wren has told Cath she doesn't want to be roommates. Cath is on her own, completely outside of her comfort zone. She's got a surly roommate with a charming, always-around boyfriend, a fiction-writing professor who thinks fan fiction is the end of the civilized world, a handsome classmate who only wants to talk about words . . . And she can't stop worrying about her dad, who's loving and fragile and has never really been alone.

For Cath, the question is: Can she do this?

Can she make it without Wren holding her hand? Is she ready to start living her own life? Writing her own stories?

And does she even want to move on if it means leaving Simon Snow behind?
You know what? I kinda feel sorry for the next books I'll be seeing after this. I've just been constantly reading amazing and excellently-written novels and I'm constantly expecting more and more from each one. Good thing, though.
Fangirl
did live up to those high expectations!
She truly is magic. Like rainbows. Rainbow Rowell, I mean. I loved her writing style. It was plain-spoken, candid, and uncomplicated. It struck me in the most unfamiliarly familiar ways. Her words were too close to home and it was hard—no, impossible—to not feel for the characters. She wrote so personally that you'd think the book was speaking to you as if it knew you. I can't wait to get my hands on her other works!
Cather, "Cath", is a huge Simon Snow (sort of Harry Potter—has its similarities and differences) fan. Possibly the biggest. And the most famous Simon Snow fanfiction writer as well. She and her twin sister, Wren, have been obsessing over the series since they were young, until, enter college life, Wren chose to drift away. Now, left to her own grounds, overly introvert Cath must figure out how to do things—that is, fixate as much time as possible over Simon Snow—alone without her other half.
I was in a pursuit of good romance, but what I got was more—a great character. I honestly didn't know people like Cath exist. Those who don't want to meet new friends, those who'd prefer to eat protein bars for days in their room because they didn't know where to sit at their new school's dining hall, those who'd rather live in a fictional world, those who love fictional characters over real ones. (Uhh.. maybe I believe the last one. I prefer fictional characters over actual humans.)
I sort of understand where Cath was coming from. She was afraid to step out of her comfort zone. To be the vampire who dared see the sun. I get her—of not wanting to let go, of wanting to stay the same because it's all she knew and it was safe. I liked how she was distinguished from Wren who was anything but her. Wren was carefree, social, bold. Cath was awkward, inept, isolated. And that was what's remarkable! She changed realistically. Inch by inch, she started to see the world for what it is, to notice the people that are neither Simon nor Baz.
Levi could only be described as perfectly imperfect. Even though he had his flaws, he always still made it up to Cath. He was super sweet, caring, thoughtful, smart, and funny. He has great hair, a killer widow's peak, a more killer smile, and he was tall—a "leaner". He was perfect for her.
Widow's peaks and killer smiles aside, it was good that the focus of
Fangirl
was in Cath's relationships with the people around her, and not just the romance.
Her relationship with her fiction-writing professor, writing partner, roommate, twin sister, mother, father, and Levi, especially.
The book's format was nice—in between chapters, there were excerpts from Gemma T. Leslie's fantasy series or Cath/Wren's fanfiction entries. It's easy to say that in one book, I got lost in three stories—in Fangirl's, the real Simon Snow stories, and the fanfictions of Cath and Wren. Rainbow Rowell was brilliant like that.
This one-of-a-kind masterpiece from Rainbow Rowell that is a late-coming-of-age novel with an accurate portrayal of college romance is just beautiful. Moving, relatable and nostalgic, this one is a must-see for fangirls, fanboys, and, well, everyone.
THE NUB AND GIST: 5 STARS
Labels: Book Review, fangirl, rainbow rowell
1 comments | Leave a comment
0 comments
02 December 2013
Hello! Welcome to my stop in the
Girls Are Players
tour, hosted by Dianne from
Oops! I Read A Book Again.
If you aren't aware, I LOVED Ingrid's first book—
The Guys Are Props Club
(you can check out my review
here
). It would have killed me if that was the last book she'd be writing. And thank God it isn't! I'm absolutely excited for this one. Just read the excerpt below and see for yourself. Also, a huge giveaway is awaiting you!
Girls Are Players

by Ingrid Seymour

Published: December 4, 2013

Genre: New Adult
Jessica Norton is a villain in the body of a gorgeous, rich, college girl. She cheats, lies, plays with people's feelings, and purposely breaks unsuspecting hearts to avenge a personal loss. She's the kind of girl people love to hate—even if it's just because she has it all. Except . . . she doesn't have it all. What she wants most is the love of her high school sweetheart, Taylor Drennon, the guy who got away, the one who left without telling her why and caused all her bitterness.




Not surprisingly, Jessica's evil has made her a pariah. Alone, without friends or Taylor's love, her college life is a nightmare. She's haunted by her own mistakes and drowning in lack of direction. Something needs to change. So when the first opportunity to turn her life around presents itself, she takes it. Home for Christmas break, Jessica runs into Taylor. His unexpected friendliness seems like an invitation to rekindle their love. Inspired by a drastic idea that will both distance her from her heinous reputation and pull her closer to Taylor, she decides to transfer to OSU where he attends under a football scholarship.




Confident she can regain his heart, Jessica reenters Taylor's life with a splash. Failing to naturally lure him closer, she is then forced to rely on her old games and underhanded scheming. Though Jessica's heart is in the right place, it is hidden from Taylor by her blunders. More than once their powerful chemistry takes control, leading Jessica to believe she's winning. But, it's a hot and cold affair, and she's not the only one to blame for their stormy love. If Jessica can only coax Taylor into explaining why he doesn't want her, maybe she could finally walk away from him for good, maybe she could finally be happy.
Taylor stood in the shadow of one of the large, open French doors, but I knew it was him immediately. The slant of his shoulders, the casual way he stood with one hand inside his pocket, not to mention his tall, elegant frame.

I felt myself melt into a puddle.

He was just a guy, for God's sake—nothing more than a flesh and blood man. He shouldn't have this power over me, not after all this time.

He stepped out of the shadows. Moonlight fell on his face, and I nearly gasped. He was smiling tentatively, silver eyes wide and expectant. His smooth, brown hair wasn't cropped like the last time I'd seen him. It was a little long and stylish. A questioning arch disturbed the perfect line of his eyebrows.

"Jessica," he greeted in a low tone.

I blinked several times as I waited for my brain to jump start my lungs. My name on his lips, a sound I once took for granted, now literally left me breathless.
a Rafflecopter giveaway
Labels: blog tour, excerpt, girls are players, giveaway, ingrid seymour, the guys are props club
0 comments | Leave a comment
16 comments
30 November 2013
Stacking The Shelves
is a weekly meme hosted by
Tynga's Reviews
, wherein we showcase the books or swag we bought, received, borrowed or won the past week.
I couldn't possibly express how happy and giddy I am right now because I got the ARCs I've been anticipating since forever from HarperCollins!!!! They are indeed beautiful. *book shimmy* I can't wait to read them!
Anyway, these are the ARCs I just got:
What did you guys get this week? What's your next read? What should be MY next read? Do tell in the comments below!
Labels: book haul, harpercollins, Stacking The Shelves
16 comments | Leave a comment
2 comments
26 November 2013
The Distance Between Us
by Kasie West
Genre: Young Adult - Contemporary
Published: July 2nd 2013 by Harper Teen
Source: Won (Thanks Dianne!)
Author's website
|
Goodreads
Seventeen-year-old Caymen Meyers studies the rich like her own personal science experiment, and after years of observation she's pretty sure they're only good for one thing—spending money on useless stuff, like the porcelain dolls in her mother's shop.

So when Xander Spence walks into the store to pick up a doll for his grandmother, it only takes one glance for Caymen to figure out he's oozing rich. Despite his charming ways and that he's one of the first people who actually gets her, she's smart enough to know his interest won't last. Because if there's one thing she's learned from her mother's warnings, it's that the rich have a short attention span. But Xander keeps coming around, despite her best efforts to scare him off. And much to her dismay, she's beginning to enjoy his company.

She knows her mom can't find out—she wouldn't approve. She'd much rather Caymen hang out with the local rocker who hasn't been raised by money. But just when Xander's attention and loyalty are about to convince Caymen that being rich isn't a character flaw, she finds out that money is a much bigger part of their relationship than she'd ever realized. And that Xander's not the only one she should've been worried about.
I really truly certainly undoubtedly think… that I have found myself yet another one of the greatest contemporary novels of all time. And I'm totally not kidding you.
The summary on the book's cover was vague and I totally have no idea regarding Kasie West's style since I haven't read any of her books until this one. But wow—she wowed me. Because… wow, oh God, all I can say right now is wow because wow… and… wow. The Distance Between Us rendered me speechless.
I realized I was in for something unputdownable when I turned the first page a blink too faster than normal. The writing wasn't really special (don't get me wrong), actually it was plain—and maybe that's just exactly how I liked it. It didn't waste any time saying this or describing that; it went straight to the story. I like the clear-cut structure of the writing. It was both efficient and effective for the novel.
Before anything more, can we just talk about the romance and the chemistry and the everything that made this book the perfect—yes, perfect—YA contemporary romance book? Of course we can.
I just loooove how Kasie set up the romance. It is not often that I encounter the issue of social status in YA books. In TDBU, this particular matter made the conflicts bitter but the fruit even sweeter. It tested the main characters' ties and made them even closer with one another.
Also, undeclared love is just TOO MUCH TO HANDLE. Ahhhhh! It's so… satisfying (for me, I guess) to see the main character deny and fight against what she herself obviously feels. Especially when Xander gets (accidentally or not) flirty with her and it just gets her all jittery and then bam every single promise she made to stay away from him explodes into tiny little pieces. It's too many adorableness to bear! (Especially their habit of Xander pre-sipping every drink first before handing it to Caymen… !!!!!!)
I really really love Caymen. I like her dry humor and her sarcasm. It was absolutely hilarious. The humor didn't feel forced, but rather natural. But what I admired most was how she selflessly helped her mom despite wanting to have an own life for herself. She stayed strong for her mother, and she stood as the foundation of their family. Caymen did what she knew best to salvage their family business. I think she's the image of a perfect daughter.
Xander was as likable as Caymen. He was the rich guy who preferred not to boast about it. He's humble and knows how to interact with others. I like him because he tangles Caymen's intestines when he's around her, and I like him because he's always there to untangle the problems Caymen is facing. And he's thoughtful, kind, funny, and all the possible nice things to describe a teenage guy. He definitely was the nice guy, but this time, nice guys don't end up last.
I delayed the tons of works I have for school just to read this one. For so many times, I actually put it on the bedside table and tell myself that school is more important. But then, after hopelessly trying for a minute, I'd pick it up again and get absorbed in the story for hours. And I tell you, putting it off for just a minute is far worse than flunking a quiz I failed to prepare for.
Kasie West had something more than potential. It was a gift. There was no distance between her and talent; they were typically one entity. The Distance Between Us is for ALL the contemporary lovers out there. It's one of the most bestest (yes, redundancies for emphasis). #KasieWestIsTheBest
THE NUB AND GIST: 6 STARS!!!!!!!!!!!!!!!!!!!!
Labels: Book Review, Harperteen, kasie west, the distance between us
2 comments | Leave a comment
2 comments
25 November 2013
Of Poseidon by Anna Banks
Genre: Young Adult - Fantasy
Published: May 22nd 2012 by Feiwel & Friends
Source: Gifted
Author's website
|
Goodreads
Galen is the prince of the Syrena, sent to land to find a girl he's heard can communicate with fish. Emma is on vacation at the beach. When she runs into Galen—literally, ouch!—both teens sense a connection. But it will take several encounters, including a deadly one with a shark, for Galen to be convinced of Emma's gifts. Now, if he can only convince Emma that she holds the key to his kingdom...

Told from both Emma and Galen's points of view, here is a fish-out-of-water story that sparkles with intrigue, humor, and waves of romance.
"It's easy to remember, because dating rhymes with mating, and they're almost the same [...] So your mom thinks we're ma— Uh, dating?"
Ohmysweetgoodness. Triton's trident, why did I only read this book now! I loved it, I loved it, I loved it! And I'll always do, even after countless rereads. Of Poseidon was superb in both fantasy and romance! This is honestly one of the best books I've read yet this year. It was thoroughly enjoyable as much as it was engaging. It had minimal to no flaws at all. I don't think I could possibly justify how gratifying and pleasure-inducing the experience of reading this book was. Anna Banks. Is. Legend.
First, let's talk about the story. It was unique and fantastical! I've never encountered anything like it before. It was a pleasant blend of well-known myths and stories and reality. Poseidon, mermaids—uh, I mean, Syrenas, Atlantis, and a lot more bizarre and awesome concepts from Anna Banks were introduced and presented in a very convincing manner. I also admire the world-building, like perhaps all the stories are really true. The plot was seamless. It was amazing to see the puzzle pieces fall into place one by one as the story went on. Even if I was able to guess a huge revelation by the end of the book, I still believe it was thrilling and suspenseful. I was put on the edge of my seat, filled with both anticipation and trepidation of what was to commence next. I was very much absorbed because there was a constant unfolding of events. Of Poseidon is what you call an adventure.
Next, the writing style. This book had a unique one. It had alternating POVs—from Emma's and Galen's. Where Emma's is written first-person, Galen's is in third-person. It was very effective because we got to see the story as a whole through more than one pair of eyes. It helped me familiarize with the story better.
My sort-of main problem lies with the main characters. Of course I liked them (very much, even) but I just had some issues.
I actually liked the stubbornness and temperament of Emma. It became very useful (although sometimes dangerous, but still useful) on her side as a character. In fact, it
was
her. I don't think I would have enjoyed the book as much as I did if she wasn't hard-headed "sometimes". I also admired her strength and willingness to know things. However, I'd say she's a bit… moody? One moment she's huffing smoke from her nostrils and the next, she's all smiles and sunny radiance. Her mood shifts so fast when she gets what she wants. A bit childish, eh?
And then Galen. His innocence was totally cute and adorable. For instance, he's trying to remember what dating—DATING!—means, and he links it with mating—MATING!—because someone told him it's typically the same thing. Also, to top his innocence, he doesn't get the sense of movies. I like how he gets jealous of others even if he's practically not dating Emma. His overprotectiveness is also another trait that's really endearing. Then BAM! Suddenly he mastered The Art of Flirting and Kissing. His overprotectiveness became a bit more like possessiveness. And worse, Emma consented to it like nothing, after she got all angry and enraged over him.
However, I still liked how their romance bloomed. The awkward scenes were… well, awkward AND definitely charming.
On another note, I loved the other characters as well. They were easy to identify from one another because they had individual personalities. GO RAYNA! GO TORAF! LOVE Y'ALL GUYS! LOL.
To conclude, it's just safe to say that I fell in love with the world of Syrenas.
THE NUB AND GIST: 4 STARS
Labels: anna banks, Book Review, feiwel & friends, of poseidon
2 comments | Leave a comment
Authors and Publicists
We would be more than happy to review and/or feature a book for you. We are also interested in joining book tours and other promotional means.
Follow this blog

Subscribe via email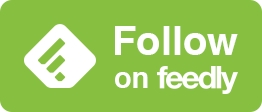 FTC Disclaimer
We have received ARCs and finished copies for the purpose of a review, but receiving these products in no way affects my review of the book. We are disclosing this in accordance with the Federal Trade Commission's 16 CFR, Part 255.